the promise of a new generation
Hillel's campaign to ensure the Jewish future
The Promise of a New Generation guarantees the indispensable role Hillel plays in shaping and transforming the lives of young Jews on campus today and tomorrow. At a time when the world is changing faster than ever before, we believe this to be a critical unifying moment: A once-in-a-century opportunity for the Jewish world's most dedicated supporters to not only envision, but ensure our Jewish future now…and for generations to come.
Help us ensure the Jewish future by supporting The Promise of a New Generation campaign.
YOU CAN PROMISE THE JEWISH FUTURE TODAY
On college campuses around the world, Jewish students are asking big questions, forming lifelong bonds, and forging their own paths through Jewish life and identity. The connections that students make at Hillel are some of the most important and lasting of their young adult lives.
Through the generosity of dedicated supporters and community members, the Hillel movement is strengthened—and the promise of the next generation is fulfilled.
It took us 100 years to write the first chapter… will you help us write the second?
Drive exponential student impact by making a gift to fuel movement-wide experimentation in student experiences, Hillel delivery models, and talent approaches that can inspire every Jewish student on their Jewish journey.
Build the movement's capacity and drive immediate results by making significant investments in specific programs, campus Hillels, or key positions.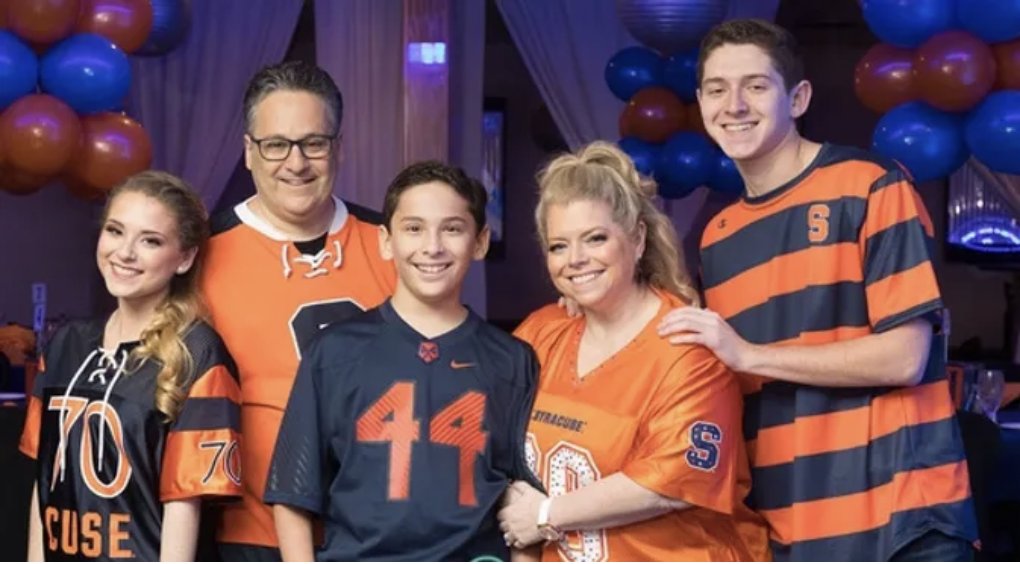 "Blending ingredients from my different cultures helped me connect to my Jewish and Japanese heritage — physically and emotionally."
"My love for my country and for the Jewish people was ingrained in me from when I was very young."
"I am so lucky to have grown up in a house that was never silent, because Judaism is never silent."
"Introducing my family to Jewish students and Hillel professionals was such an exciting moment. This campus was the right community for me."
A CENTURY OF SHAPING THE JEWISH FUTURE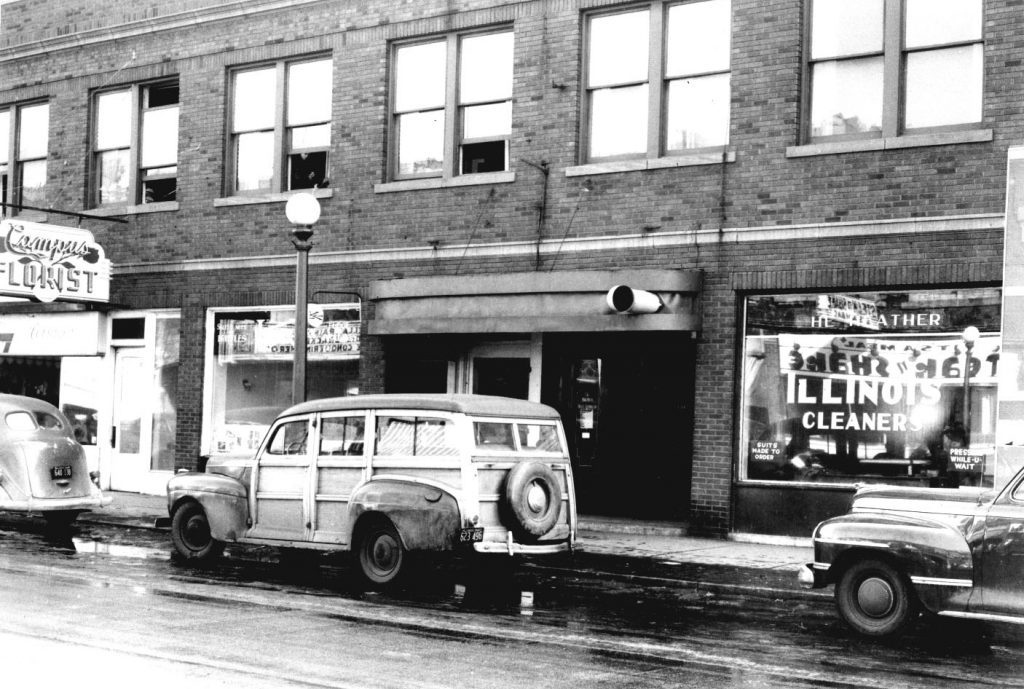 Hillel is Founded at the University of IllinoisLess than five years removed from World War I, Hillel was founded at the University of Illinois Urbana-Champaign by Benjamin Frankel, a visionary young rabbi. Frankel believed that every Jewish student deserved to be part of a welcoming community that empowered them to take an active role in shaping Jewish life and the Jewish future.
Expands to 20 Campuses NationwideDespite the Great Depression, Hillel achieved major growth in the early 1930s, expanding to 20 U.S. campuses, including its first East Coast campus Hillel at Brooklyn College. A landmark study in 1935 found that Jews comprised nine percent of college students in the United States, more than twice the percentage of Jews in the general population.
Saving Young European Jewish StudentsIn 1938, Hillel created its Refugee Student Program to help European students escape persecution by providing them with scholarships to American universities. By 1944, nearly 150 Jewish refugee students had escaped the Holocaust and received a college education in the United States thanks to the Hillel program.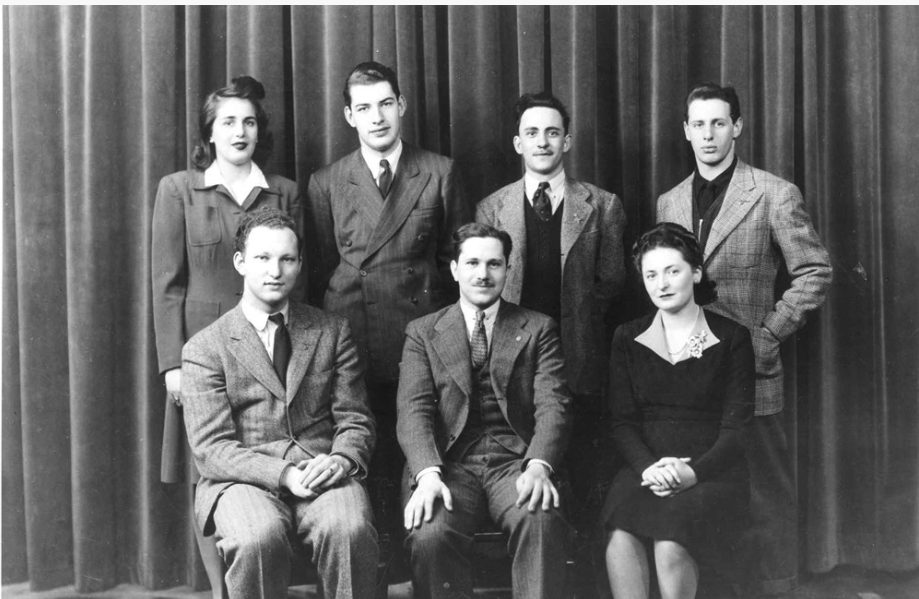 First Hillel Outside the United StatesThe first Hillel outside of the United States was founded at the University of Toronto in 1942. Today, University of Toronto Hillel is part of Hillel Ontario, one of the biggest regional Hillel systems in the world with more than 13,000 student participants each year.
Supporting Jewish Soldiers in the U.S.After Pearl Harbor, a considerable part of the Hillel program was devoted to the service of military trainees on college campuses. Hillel worked with the Jewish Welfare Board to develop an initiative to cater to the social and religious needs of tens of thousands of Jewish soldier-students on 144 campuses.
Hillel Serves Students at 200 CampusesAs the 1950s dawned, Hillel had Foundations or Counselorships on 200 campuses. In addition to a full range of social, cultural and religious programs, Hillels offered work-study scholarships and interest-free loans.
Civil Rights MovementMany Jewish college students were vocal civil rights advocates throughout the 1950s and 60s, with many Hillels inviting Black students to attend Passover seders, and co-hosting interfaith events with African-American spiritual leaders and religious groups.
Hillel Celebrates Turning 50Hillel celebrated its 50th anniversary of impacting the lives of Jewish students.
Hillel's Global ExpansionBeginning with the creation of Hillel Russia, Hillel expanded internationally well beyond North America, eventually supporting Jewish students in 17 countries on four continents around the world. In addition to operating in Russia, Hillel also played a key role in supporting Jewish refugees fleeing the Soviet Union in the 1980s.
Hillel Leads First-Ever Birthright Israel TripThe very first Birthright trip to ever set down in Israel was led by Hillel staff members, including some who still lead Birthright trips for Hillel today. In total, more than 50,000 students have traveled to Israel on Hillel-led trips in the past 25 years.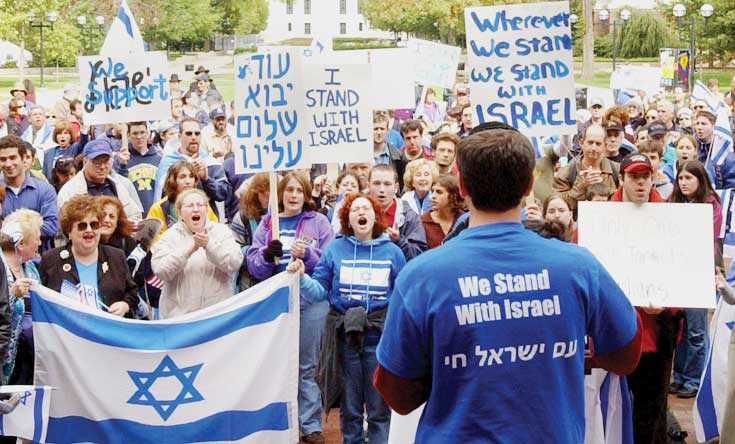 Hillel Students Show Solidarity with IsraelThousands of Hillel students pledge their solidarity with Israel on April 15, 2002 in Washington D.C., at the largest rally of its kind in the Capital's history.
Rebuilding after Hurricane KatrinaParticipating in Hillel's Alternative Spring Break program, Jewish students help rebuild neighborhoods devastated by Hurricane Katrina in 2005, and further damaged by the 2008 hurricane season. Since its inception, thousands of students have participated in Hillel's Alternative Spring Break service trips.
Hillel Launches Talent Grants ProgramHillel launches the Talent Grants program, including the creation of the Springboard Fellowship and HillelU as part of its Drive to Excellence. Springboard Fellows, early-career professionals who receive immersive training as a cohort, have helped nearly 100,000 Jewish students participate in Jewish life and learning with Hillel since the program's inception.
A Rock for Students During the PandemicIn March of 2020, the Covid-19 pandemic caused colleges and universities to close, leaving students without the communities and friends they rely on, and exacerbating the mental health crisis on campus. For thousands of students, Hillel was there with digital programs and Zoom meet-ups and holiday celebrations, ensuring Jewish students were never alone during this time.
A Force for Good in Ukraine and Eastern EuropeRussia's invasion of Ukraine precipitated the biggest land war and refugee crisis in Europe in 80 years. As Ukrainian refugees fled, Hillel Poland, Hillel Deutschland, and Moldova Hillel were there to take in refugees, open day care centers, and provide counseling, language, and immersion services. And hundreds of students in Ukraine continued to participate in programs and events with Hillel Kyiv, Odesa, Dnipro, and Lviv.
Hillel at 100 – "All Kinds of Jewish"As the most diverse generation of Jewish students enters college, Hillel refreshes its brand by embracing one of its founding principles: that Hillel is for every Jewish college student, no matter their race, ethnicity, gender, sexuality, denomination, family background, or prior level of Jewish knowledge. As the new brand line says, at Hillel, all kinds of Jewish students are welcomed and included.
Join the promise of a new generation
It took us 100 years to write the first chapter… will you help us write the second?